Content management systems are the power of the World Wide Web. Only one of the most popular CMS WordPress has 60% dominance of the all-over market share. Every three websites out of five are built on a content management platform. The CMC platform is now easier to learn, reliable, secure, and simple to manage for non-technical people like anyone to start an online website.
We are explaining a brief analysis of the Top 10 Content Management Systems (CMS) In 2022 with our experience and the latest research.
WordPress
WordPress is the most popular content management system in 2021. And we think It will be always on the top in upcoming years. The reason behind, WordPress's popularity is the biggest active community, experienced core and dev team, moderated support forum, and updated documentation archived. And the best thing is, all thousands of tools like WordPress themes and plugins are free and come under GPL license. Some of the best WordPress authors, and contributors, are run paid WordPress themes and plugins in premium shops like us. So, there is a wide variety of designs and tools available for WordPress CMC.
Shopify
Shopify is best for opening an online e-commerce store in minutes. That is the second most famous CMC platform in the world with 1,700,000 online businesses. Shopify is paid CMC platform with 3 premium plans Basic Shopify at $29/month, Shopify at $79/month, and Advanced Shopify at $299. Each plan has its own benefits and restrictions. It also offers free shop templates and extensions like WordPress but in comparison most tools are paid.
Joomla
Joomla was in the second position in the previous years but he lost his position pushed down by Shopify. Joomla is the harder CMC system in comparison to the available platforms. You required a plant amount of experience to work with Joomla. Joomla also offers a variety of free website templates and extensions for website creators.
Squarespace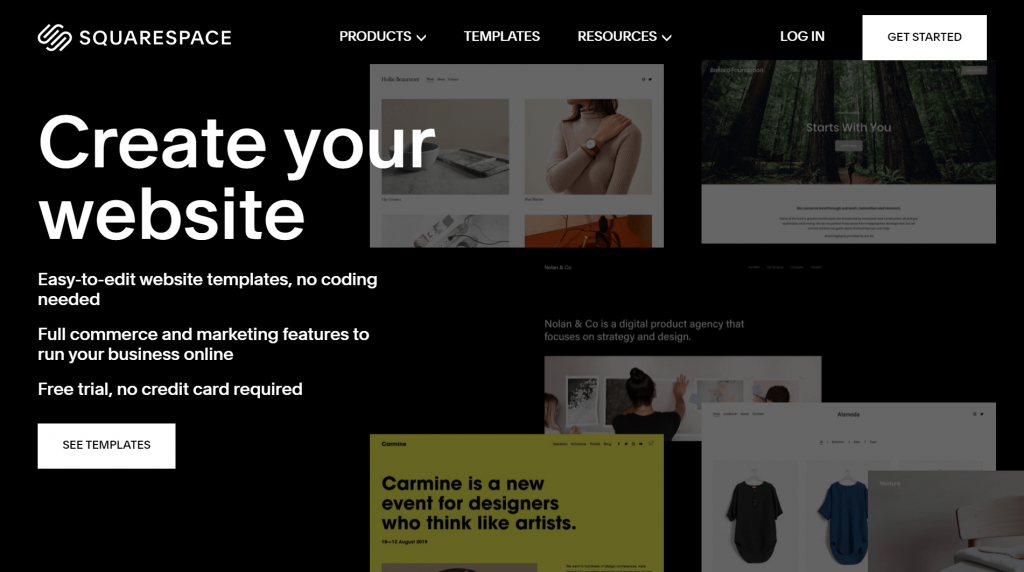 Squarespace is a hosting company with powerful paid content management services and tools like website domain, hosting, SSL, website templates and extensions, and multi-user control panels. It offers a complete website development package accordingly to your need. You can browse monthly and annual plans if want a company-hosted CMS platform.
Wix
Wix was early and the company hosted a popular paid CMC platform for online website creators. Wix focuses on making a branding website for your online businesses with multiple elegant website themes and templates. Wix provides an automatic website development builder for you using WIX ADI. Wix also has a feature to launch a free website with a pre-fixed domain name. For a professional website, your need to buy a premium plan accordingly to business size and needs.
Drupal
Drupal is another free and open-source web CMC platform with a great active community and developer support. using Drupal you can make many applications and websites. You can use an add-on plugin to enhance your website module's functionality. Drupal is always free since it launched with an active developer community.
Bitrix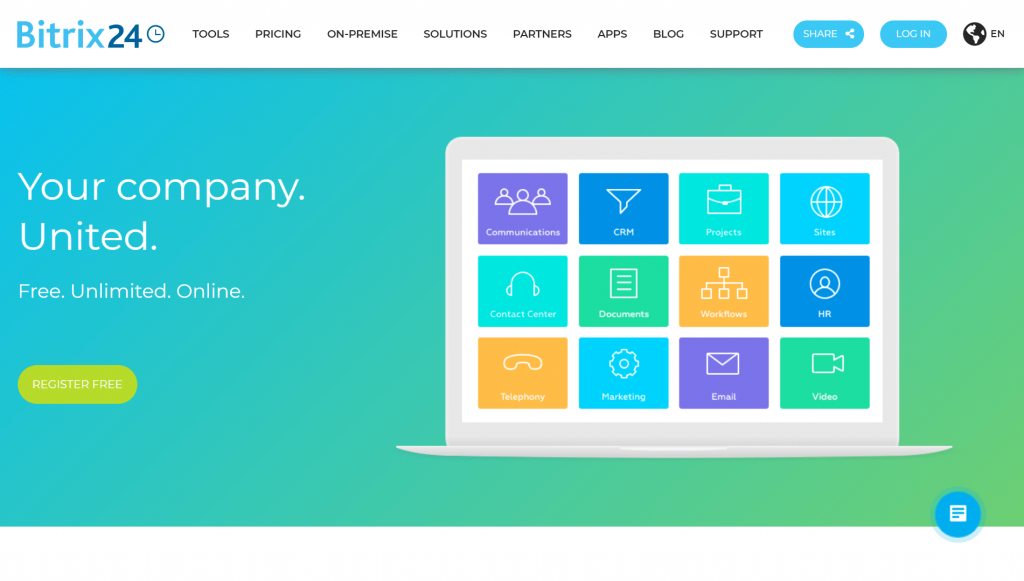 Bitrix is a free collaborative CMS and social enterprise platform designed for small businesses to online their entities. Bitrix24 core business categories are CRM, Community Forums, Tasks, and Projects, and Beautiful Websites for Sales. Bitrix24 also provides paid plans to scale your business with more resources and features.
Blogger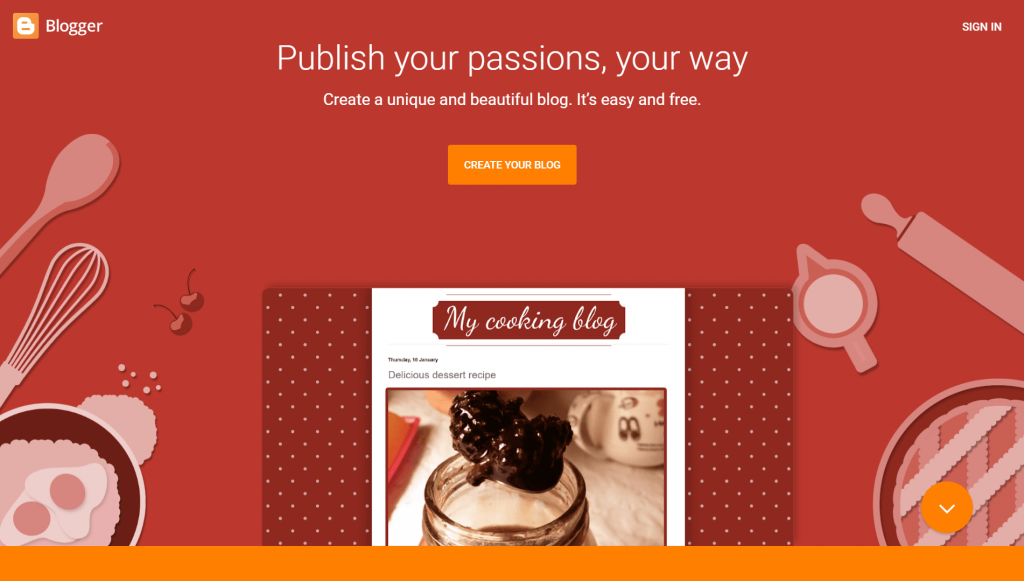 If you are passionate about blogging then the Blogger platform is made for you. Blogger is one of the oldest and most free CMC platforms on the web. You can create a blog using multiple template designs and layouts. The Blogger is a free service and you can mint some money using Google Adsense advertisements if you are blogging regular basis.
Magento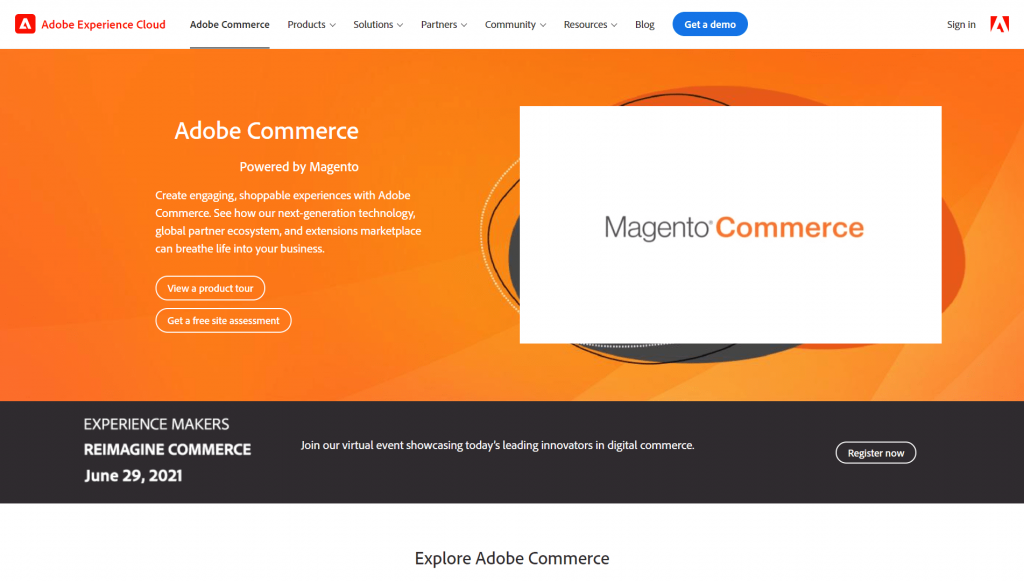 Magento is the biggest and most scalable CMC platform for hosting online e-commerce stores and websites on the web. Magento is designed for all types of businesses like small, mid-size, and B2B solutions. Creating a website in Magento is higher expensive rather than other CMS platforms. You required an optimized Server configuration with Ram and Storage. You can host a Magento website on Linode Servers with less money and higher-end resources.
Magento offers free and paid development solutions. Like, if you go with premium plans then you will get professional and experienced programmers to help with quick support.
OpenCart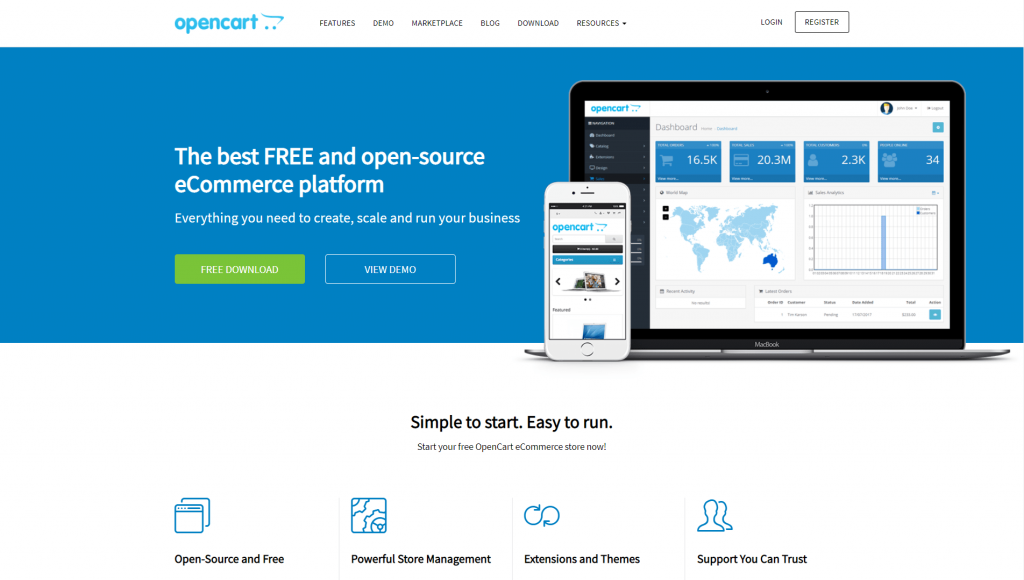 Opencart is another open-source and free CMS tool for building your online presence. It's used by many popular brands in the market like PayPal, Amazon, FedEx, and more. Opencart is a very simple and unique platform for online e-commerce solutions.
nopCommerce
NopCommerce is an open-source e-commerce platform designed for online retailers. It is built on the ASP.NET framework and uses Microsoft SQL Server as its database backend. NopCommerce was first released in 2008 and has since become a popular e-commerce solution for small to medium-sized businesses.
NopCommerce provides a range of features for online retailers, including support for multiple languages and currencies, flexible product catalogs, advanced order processing, and a variety of payment and shipping options. It also supports a range of third-party plugins and integrations, making it easy to extend its functionality.
One of the main advantages of NopCommerce is its flexibility and customization options. It provides a highly modular and extensible architecture, allowing developers to add custom functionality and integrate with other systems as needed. Additionally, the platform is highly scalable, making it suitable for businesses of all sizes.
Overall, NopCommerce is a powerful and flexible e-commerce platform that offers a wide range of features and customization options. It is a popular choice among online retailers who want a customizable and scalable solution for their online store.
Conclusion
Many other CMS software is available in the market with their unique idea and workflow. Some of the other most used content management systems are Prestashop, Weebly, Webflow, TYPO3, Bigcommerce, GoDaddy Website Builder, Tilda, HubSpot CMS, Adobe Dreamweaver, Gatsby, Prom.ua, DataLife Engine, Duda, phpBB, GitHub Pages, FrontPage, and many more. You can choose any of the ones which best suited to your business and needs.