The Instagram algorithm formula is an effective strategy that can be utilized in 2023 to increase Instagram likes and followers. In the era of continuously changing algorithms, keeping up with the most recent trends and strategies is essential to making sure that your account stands out among the competition.
A cutting-edge method that can boost your visibility on the network and get you more likes and followers is the Instagram Algorithm Formula. The formula and how to apply it to increase your following and number of likes in 2023 will be covered in this article.
Before anything else, it's important to comprehend the Instagram Algorithm and why it's so important to comprehend the algorithm.
For instance, hashtags can help draw attention to and help people find your content. Additionally, you can increase your Instagram following and likes by producing high-quality content and using influencer marketing.
Understanding the formula will also enable you to improve it and customize it to your circumstances for the best outcomes. By experimenting with different parameters and being aware of the elements that influence engagement, the formula can be altered. You may increase your audience reach and engagement rates using this information.
Now that you are familiar with the fundamentals of the Instagram Algorithm Formula, let's examine it more closely and discover its elements.
How Does The Formula Appear?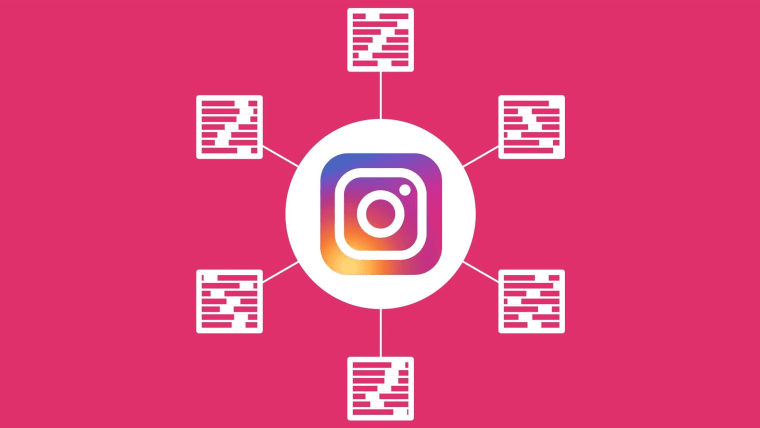 The key to speedy development in collecting likes and followers on the site is the Instagram algorithm formula. To understand how the formula works, let's examine its foundations.
Interest, Timeliness, and Relationship are the three main factors that Instagram takes into account when determining who to prioritize in a user's feed at the heart of the algorithm formula.
Interest, Timeliness, and Relationship
An individual's interest depends on how closely their content matches what they have previously shown an interest in. Since Instagram gives more importance to recent posts, timeliness relates to how recently the content was created. Finally, Relationship gauges the degree of interaction between users, with Instagram rewarding those who have close relationships with other users.
Using these formula elements, users can identify which content types are most likely to be seen and engaged with. Additionally, users can optimize their material for optimal visibility by tailoring the formula to their needs. For instance, companies can change the formula to favor a particular type of content if they have content they wish to prioritize.
Activity and Posting Period
The method also takes other things into account, like the account's activity and posting frequency. For instance, the algorithm will take a user's frequent content postings into account when deciding whether to showcase them higher in the feed. Similar to this, the algorithm will change if a user's account is inactive and doesn't make many posts.
Other Considerations
The user's location, the time of day, the device they are using, and the kind of content they publish on Instagram are also taken into account by the algorithm. When the algorithm chooses which posts to prioritize, these factors are taken into account.
Understanding the fundamentals of the algorithm formula can help users adapt their content to get more likes on Instagram. By doing this, they may increase user engagement on the platform and more effectively reach their target demographic.
Create Your Posts For Instagram SEO
The secret to success on Instagram is to create posts that are geared for search engine optimization (SEO). In order to increase the likelihood that more people will see your posts, you must optimize them to appear higher in Instagram's search results. Understanding what constitutes quality content and how to utilize keywords to increase exposure on Instagram is crucial for achieving this.
Using hashtags for SEO
First, whenever you post to Instagram, always include pertinent hashtags. Consider the hashtags you believe users will use to find your content when composing a post. To be effective, hashtags must be relevant to the content and have little competition.
Keywords for SEO Optimization
Second, make sure the post's description has the right keywords. One of your post's most important components is the description, which informs the Instagram algorithm of its subject matter. Use relevant keywords while crafting the description, and attempt to make your piece as illustrative as you can.
Image Selection in SEO Optimization
Lastly, include pertinent photographs in your post. Images can help your post stand out and attract more likes and followers on Instagram. Use eye-catching colors and graphics to select photos that are appropriate for your content and to grab viewers' attention.
Optimizing Media Types for SEO
Fourth, make use of a variety of media in your posts. You can share movies, pictures, and stories on Instagram. Utilizing a variety of media will help you grab readers' attention and make your content more engaging.
Finally, make frequent posts. Regular posting will help to improve your posts' visibility and interaction. Consistency is key while publishing; try for at least twice or three times per week.
These methods will help you improve the SEO of your posts and increase the number of Instagram likes and followers you get. You may take advantage of the Instagram algorithm formula and see results immediately away if you employ the appropriate tactics.
Consider Using New Instagram Features
Gaining more likes and followers on Instagram requires keeping up with the most recent algorithmic adjustments. You can better comprehend the formula and make it your own by keeping track of the new features that Instagram releases.
Stories, Videos, and Reels
Reels is one of the newest things that Instagram has introduced. Users can make 15-90 second videos for Instagram stories using reels, a new sort of video content. This feature is a terrific way to engage your audience in meaningful conversation and may be used as part of your strategy to gain more likes and followers.
Shopping Tags
Instagram has also introduced shopping tags as a new feature. By tagging products in their postings, individuals can make it simpler for their followers to shop for goods. This may be a fantastic strategy to increase your following and provide your followers more opportunities to discover new things.
Additionally, SpotlightWP allows you to seamlessly include your Instagram feed into your WordPress website. By directly connecting with your WooCommerce Store, SpotlightWP enables the creation of shoppable feeds for your website.
Live Streaming
Another well-liked feature that is now accessible on Instagram is live broadcasting. Users can give their followers an up-close and personal glimpse of what's happening by broadcasting live footage to them. This is a great method for interacting with your audience, developing relationships with them, and gaining new fans.
Music with Stories
Instagram users may now upload stories with music. Users can publish stories with an accompanying soundtrack with this feature, which is a great way to make the content more enticing and enjoyable. People instinctively relate to stories with music, so it's a great approach to expand your fan base.
Messaging
A new messaging tool has also been launched by Instagram. This allows users to exchange direct messages to one another, which is a great way to interact with your followers and build relationships with customers. Using this feature can let you interact more intimately with your followers by replying to queries and comments.
These are a few of the recent updates that Instagram has made. Any successful Instagram strategy must stay current with the latest modifications. You may increase your likes and followers while also fostering interactions with your audience by making use of these new capabilities.
Potential Algorithm Pitfalls & Safeguarding Your Account
Any influencer or brand attempting to use Instagram for networking and marketing needs to be aware of the platform's algorithm. However, there are a few potential dangers to be aware of while applying the approach.
The most frequent error is believing that the algorithm operates linearly, with precise steps leading to the intended output. The algorithm is much more intricate and continually adjusting to the changes. Accordingly, outcomes may be erratic and hard to quantify.
Another potential risk is employing practices that violate Instagram's policies. This covers using automated programs, purchasing followers or likes, etc. These actions damage your reputation, and if Instagram learns about them, they may take action against your account.
It's also crucial to be mindful of the posts you publish and the captions you use. To keep followers interested, posts should be pertinent to your target, and captions should be interesting and timely. Your account may experience a decline in interest if you publish too frequently, share irrelevant information, or use formulaic descriptions.
Finally, you need to be aware of the restrictions Instagram places on your account if you want to swiftly increase your following. If your account is blocked for having too many likes or followers, it can be temporarily restricted.
It's crucial to adhere to Instagram's rules and modify your plan to safeguard your account from any undesirable circumstances. It's also a great idea to keep an eye on your account and constantly evaluate your performance to make sure the algorithm is working as effectively as possible for you.
Conclusion
Gaining likes and followers on Instagram in 2023 will require an understanding of the algorithm's formula. Understanding the fundamentals, tailoring the formula to your needs, writing posts with Instagram SEO, embracing new features, and avoiding potential pitfalls are key components of the formula.
You may use the algorithm to improve the effectiveness of your account quickly and safely if you keep these recommendations in mind.
You may take advantage of the benefits of the algorithm and quickly establish yourself as an Instagram influencer by adhering to the formula and using the strategies described in this post.