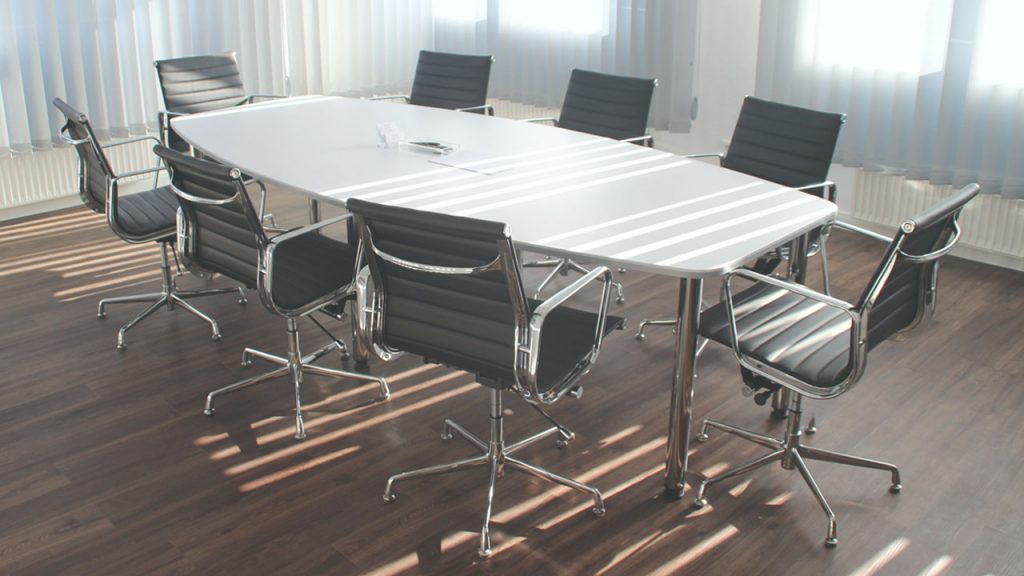 The world is changing, and the world of marketing is changing with it. It may seem overwhelming to keep up with the marketing trends and become a top-selling office furniture business. However, thanks to the potential of the internet, it's easier than ever to make your brand known. To market your office furniture business, you need to
1) Create a website that makes it easy for your clients to purchase your products
2) Build a blog that's linked to your website
3) Create a social media presence on multiple platforms
These steps can be overwhelming if you tackle them all at the same time. But, when you take one task at a time and do them as thoroughly as possible, you will find that your business will flourish!
Create a Website for your Office Furniture Business
Creating a website is remarkably easy with resources like Squareup and Wix to help build the perfect aesthetic for your company. However, your website will need to stand out, and create a feeling that your audience will want to buy into. To do this you will need to determine your target audience. How do you figure out your target audience? There is one major step to identifying your target audience: write down your ideal buyer. Specify their lifestyle, what they use your product for, and where they spend most of their time online. Do they scroll through Facebook, watch TikTok, or do they spend most of their time offline? How old are they? What do they do for work? Where do they live?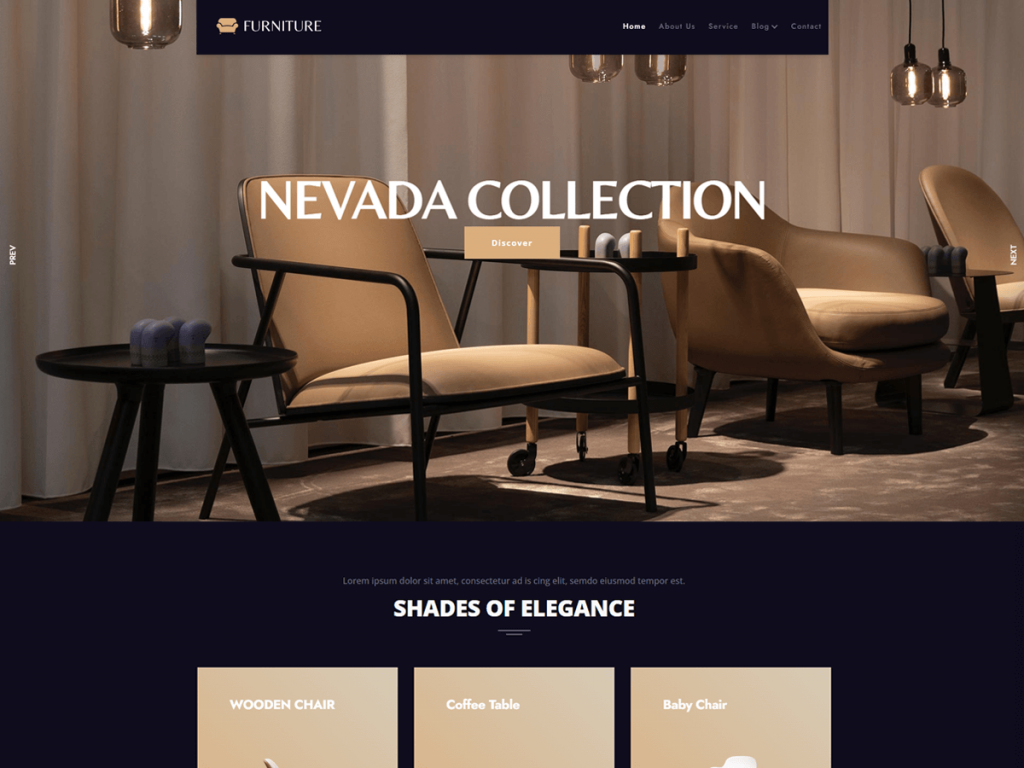 A great way to assess if you're hitting the mark is to look at your competition and see who buys their products. While you're looking at your competition, also take the time to see where they are advertising. They likely have already done some research on where the target audience is shopping. However, you might also notice where they aren't receiving as many sales, and note that you should avoid putting energy into those arenas.
Once you've come up with your ideal buyer, narrow down their reason for buying this furniture. Are they gamers looking for an ideal setup for their twitch streams or are they just looking for a basic office chair? Is your client a middle-aged businessman looking for furniture to give his office prestige? These factors will influence the next step: pictures.
To build a successful website, you will want to craft aesthetic, professional photos that give the context of your product for your clients' spaces. You want your client to envision your product in their home…or, moreover, you want to create the space your client hopes to create using the products you sell. The more of these photos, the more masterfully captured in pictures, and even videos, the better the chances you have of selling products to your clients. Once you have your photos, create product descriptions that tell a story. These descriptions will further help your clientele envision your product in their home. These will comprise the majority of your website, alongside testimonials and a mission statement.
Now that you have content to populate your website, you can design it on whatever platform seems most fitting to you. You may also look into having a professional design a website for you, which will cost more upfront, but ease stress and potentially create a more user-friendly experience. Most importantly, you will want the checkout process to be as easy and quick as possible. You want to make it almost second nature for your buyer to press "add to cart" and the order process should take as few steps as possible. The fewer steps between seeing your product and the "buy now" button, the more likely your buyer is to complete a sale.
Build a Blog
Blogs are one of the most crucial ways to draw clients to your website. They are designed around SEO (Search Engine Optimization) in order to bring in views from google searches. The blogs themselves should be informative and helpful, but they're mostly designed to draw clients toward the storefront portion of your business. Building a blog can seem tedious, and sometimes pointless, but the more effective the SEO, the more traffic will be drawn to your website.
For example, if you want to get visitors that want to buy a stand up desk, you can write an article about the topic. Seeing more traffic drawn to your website actually brings your site higher up in the rankings with Google. People tend to only click on the top few articles that they see from their search, so being one of the tops is critical for your business' success.
Blogs should reflect the expectations and age range of your target audience. Different styles of humor, references, and formality reflect different audiences, so make sure that your blog posts reflect what your target audience is familiar with. Embedding images of your products into your posts will also help with marketing. The average person needs to see something around seven times before they'll buy it, so you need to input your product into their lives as often as possible. Blogs are a great way to start that process.
Pro tip: make sure to populate your blog with posts before you launch your blog to the public. When you launch a blog, people will want to see your expertise, and may also be looking for more information. Be the primary source of information for your business. Have at least one post on every product you sell before you release your blog for the general public to read so that you'll have a higher chance of coming up in Google searches, and so viewers will stay on your blog once they come across it.
Finally, post your blog posts on Pinterest. People love imagery, and you want them to envision their space filled with your products. When people are on Pinterest, they are creating the very space they want to live in. You want your products to fill as much of that space as possible. So, creating eye-catching pictures featuring unique products for people to find and save is going to help you tremendously in gaining exposure. Pinterest is a great way to link your audience to your website using minimal effort.
Create a Social Media Presence
As previously stated, the typical buyer needs to see a product seven times before they will buy it. Your blog will help your product come up in Google searches; however, there is one arena that is far more effective and requires relatively less effort on your part: social media.
Social media is a beautiful marketing tool because you can create one post, video, or photo, and it can be used repetitively to catch your eyes over the course of multiple platforms. What's more, if you have a product go viral, much of the advertising happens without you needing to lift a finger.
There are a number of platforms to join, including TikTok, Instagram, Facebook, and Twitter. The importance of knowing your target audience is crucial in this stage because it will help you decide where to spend most of your energy. Typically, you'll find an audience of middle-aged and above on Facebook, Youtube, or Pinterest.
If you're looking for a younger age range, you'll see more engagement from Instagram, Facebook, Youtube, and TikTok. You will want to create a larger presence on the platforms most commonly used by your target audience, but it helps to have a presence on as many platforms as possible, as you never know when trends might change and your products may take off.
Your presence should focus on quality and consistency. Videos are far more effective than static photos so creating a number of high-quality videos and distributing them between multiple platforms will help you gain plenty of exposure. Making the videos shareable will help even further because people will inadvertently distribute advertisements for you. You may also look into allowing affiliate marketing or sponsorships to see a wider audience view your products.
Finding TikTok or YouTube account owners with a widespread following to use your products in videos, sometimes even as an unmentioned background piece, will help more people see your products. People tend to watch multiple videos from a particular YouTuber or TikTok star, so if your product is featured in their videos, you're likely to hit that lucky number seven much faster. Remember: the more often someone sees your product, the more likely they are to buy it. Exposure is everything.
You'll want to post regularly on social media and make sure people see your product daily and feel related to it in some way. If you're on Instagram or Facebook, you'll want to post stories daily, as well as reels and videos as often as possible, to catch the algorithm and get your content to the top of the feed.
The more often you're seen by the general public, especially using the product in a way that your audience could see themselves using, the more likely you are to sell your products. Helping your customer see themselves in the video or photo will help them want to buy your product even more.
Get to the Market
With these three steps: creating a website, creating a blog, and creating a social media presence, you will be able to market your furniture business, and even have fun doing it! Be thorough through every step, making sure to be fully satisfied with every video and picture, and blog post, and be genuine with your social media. You are a critical part of creating someone's dream workspace.
Make sure they have as many avenues as possible to see your products and see the potential your products have in their office. Making your products as accessible and visible as possible will increase your chances of seeing your sales rise. To market your furniture business, you should create a website with a fast purchase method, create blog posts that help your buyer see your product in their room and social media that relates your buyer to your product. With these three steps, you'll see your business soaring in no time!