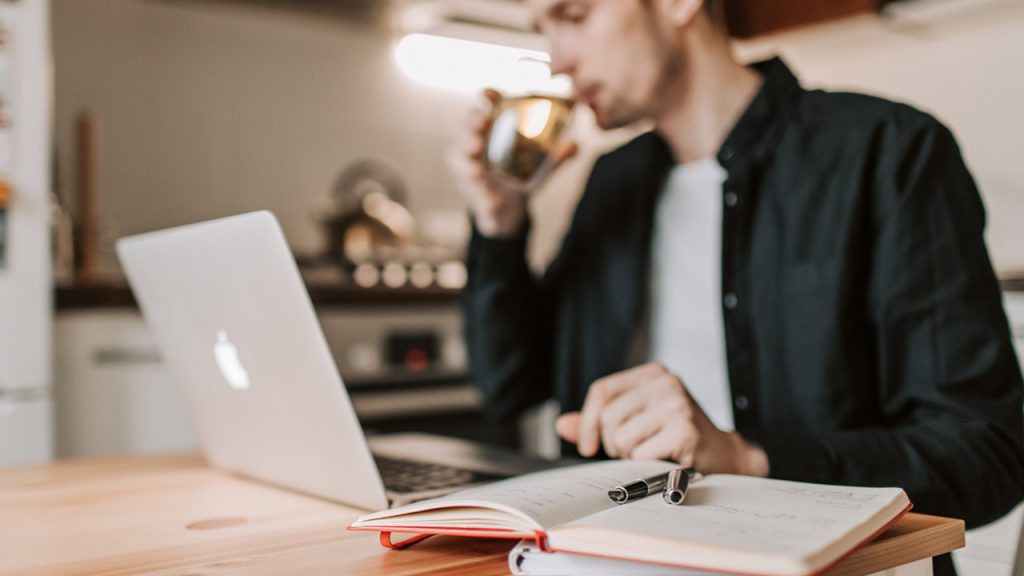 Are you able to produce high-value writing that makes a real impact on your audience day in and day out? Follow these seven essential habits to become a better writer.
How would you describe what a content writer does?
Consider these options:
Persuades people to buy stuff.
Comes up with ideas and communicates them effectively.
Develops compelling texts out of information.
Creates stories to promote products.
Consistently slay content writing with these 7 daily habits
1. Use reading to train your brain
Writers need to read as much as athletes do in order to keep their muscles in shape
Because of this, reading should be a top priority on any writer's daily to-do list.
Keep reading.
The purpose of this post is not to recommend any specific books or authors. Sorry for the disappointment, but reading keeps your brain in great form.
Take a moment to reflect. Images, feelings, sounds, numbers, associations, and words make up your thoughts, not sentences.
In order to grab your readers' attention, you must create a language that incorporates all that information. To stay current with your writing, you should read often.
Well, maybe that's not the most reasonable suggestion.
However, the idea is to familiarize ourselves with the most compelling ways to convey information in words.
Discover what you love about content.
There are many types of content crushes, such as fiction, emails, and PPC ads that show up while you scroll. Content crushes are any kind of content that motivates you.
Where can you find them?
By reading fiction. Become more creative, learn new storytelling techniques, and improve your vocabulary.
Review reports. Learn how to communicate effectively.
Become familiar with marketing content. Pay attention to the marketing copy, newsletters, and sales emails.
Check out writing books.
Sign up for writers' blogs and newsletters.
Explore the content of market leaders. Keep up with trends and buzzwords.
There are so many things to do.
Where does one keep track of all these new ideas?
2. Keep a record of your ideas
During work hours, reading stuff on the internet randomly is totally recommended in marketing. Be productive while you write in order to increase your writing output.
Here's how: Open two files – a swipe file and a scrap file.
Swipe files are collections of adverts, headlines, banners, and other stuff that made you think, "Wow, what a wonderful concept!"
Since that is what you are constantly required to do, isn't it? Think of new and unique ideas.
Many successful writers can't constantly conjure up brilliant sentences on demand. The swipe file consists of other people's great work that they often refer to for inspiration.
Making your own notes is equally crucial.
Ideas always seem to develop at the most bizarre times. And then we can't seem to find them when we need them most.
What you do is keep a scrapbook where you can jot down or record anything that comes to your mind that could be useful.
3. Be sure to do your research
Now, don't get too carried away with your surfing. You adore words and could spend an entire day analyzing and improving other people's work.
You need to stay hyper-focused on your impact (and achieving results) if you want to succeed.
Ensure that you focus on the subject matter of your writing projects so that you can tell an in-depth story. Get to know the topic, the industry, or the product you're covering by researching it.
Learn what others in the industry are publishing, what topics they cover, and what language they use.
Here's a trick: use the keyword research tool at Similarweb.
Then see which phrases bring the most traffic to near rivals and where else Google sends it.
When writing SEO content, read the articles ranked highest for relevant search terms. Besides examining the structure, also examine the message and the professional level of the articles.
It helps to create content that gets read when you do this regularly. Also, great content should be accurate and original.
4. Ask Questions And Get Personal
It is impossible to replace the input you receive from those on the inside with reading or Googling.
Including professionals.
Consider talking to a designer in your company if you write about design. Ask the developers what makes your business's new software feature unique when promoting it.
Readers might have an aha moment after reading your content if you uncover some fascinating detail.
Be sure to ask questions. Creating relatable content for your readers requires absolute clarity, which means sometimes nudges are necessary.
Just don't go overboard.
Customer service representatives are your other best friends.
It allows them to understand how the staff deals with issues that concern customers in a unique way. Perhaps you'll come upon some gold nuggets to expand on, or you'll simply receive some inspiration for how to approach your job.
5. Organize Your Time And Tasks
Up until now, all you've done is collect information, right? As well as ideas.
That's a lot of material, so you need to get organized, especially in regards to your time.
Schedule a time each of the above should take. In order to keep track of time, find it necessary to set a limit for some activities.
In order not to neglect others, you need to set a reminder. The key is to find the perfect method for you.
This is why it is crucial to set aside time for your administrative tasks. Exactly. Writing is a solitary activity. However, earthly matters require our attention every day. Emails are one example.
No matter what kind of writer you are, there is always e-mail correspondence to keep up with. Falling behind can cause you to miss important updates and changes in projects. There may be opportunities that pass you by.
6. Writing, Writing, Writing, And Then Writing Somemore
This is the one you've all been waiting for, haven't you?
A daily writing routine is the best advice anyone can give you.
Obviously, you know this already. How about you take it a step further and enjoy it even more? Come up with some funky challenges to make your training more enjoyable.
How?
For example, you could write as much as you can in ten minutes. Be careless about grammar and spelling. Just write quickly.
Is that crazy? Perhaps. When you repeat this several times, your sentence structure will improve and your ideas will become clearer.
Looking for more strange activities?
Think of 300 titles for your article.
Throughout a 200-word text, maintain a consistent sentence structure.
Create five different styles or tones to convey the same information.
Exercises are endlessly possible for sharpening your skills and refining your thinking
7. Analyze Your Performance
There are many people who feel intimidated by numbers. There's no need to be complicated when measuring the performance of your content.
The goal of digital marketing is to drive traffic, generate leads, advance conversion, and so on. Your words are measurable in this context.
How can you get the answers you need by letting the analysts handle the numbers? Analysts have their own objectives in mind.
Analyze how long your blog posts are being read. You might wish to ponder the following:
What is the average time people spend reading a post?
At what time do people read your posts?
Where do they access your posts?
Do they match your target audience?
Which topics get attention spontaneously, and which last forever?
Make sure you test A/B with other types of content as well
If you think that your content is excellent because you think it's funny, authentic, and engaging, you're in trouble. Your content might be excellent, but your ego might be in the way. Maybe you're falling in love with your style.
It's not going to pay the bills, though. It's the customers.
Find out what your audience likes and stay on top of the shifting trends with performance data.
This is the best method to keep learning and mastering content writing assignments.
Tips To Boost Efficiency
It's all about boosting creativity or boosting productivity, right? Either way, it's an efficient process.
Set up a content calendar.
With this method, you can keep track of all your projects, plan ahead and not have to worry about,
Make use of collaborative tools.
If you're working as a team, even if it's just you and a couple of others, such as using G Suite or SharePoint. There are many stages to the content, and that's the only way to ensure everyone is on the latest version.
Make use of software tools.
Keeping track of ideas is easy with Evernote. You can truly make your life easier with tools like Asana or Monday.com, which are easy to handle and can really make your life easier.
You can also consider Grammarly and Hemingway, offer proofreading services.