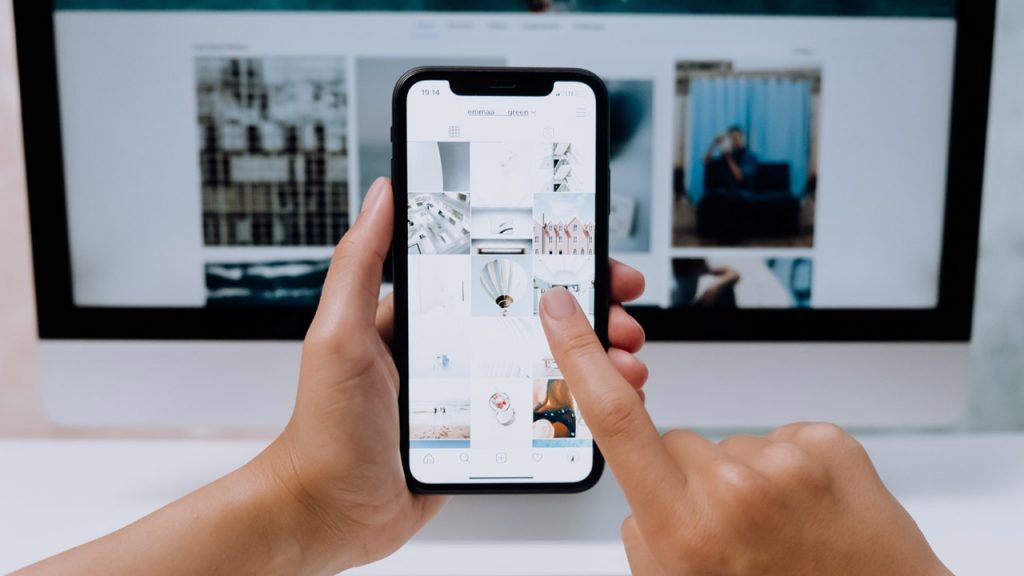 An exceptional brand's Instagram bio differs greatly from that of an influencer. Find out what makes a great brand Instagram bio right here.
Instagram is one of the most effective platforms for marketing your product or service to a younger demographic. Two-thirds of the one billion monthly active users – yes, one billion – are 34 or younger. However, as with any social media platform, you must understand how to use the tools provided to effectively brand yourself.
When someone opens your page, one of the first things they will see is your bio. It's easy to dismiss the significance of your Instagram bio, but it's critical that you have one that immediately draws a viewer in and shows them what you're all about and, more importantly, what they can expect from your page.
An excellent Instagram bio is essential if you want to compete successfully in your industry and attract prospective customers. Continue reading to learn what makes an amazing bio, as well as examples of brands who have impressed us with theirs.
What Characterizes a Strong Instagram Bio?
Instagram is a social media platform that emphasizes conciseness. The best Instagram bios are short and don't tell your entire brand's story or share every single detail. In fact, you only have 150 characters to convey your message, but it must also inform your audience of what you do and the type of content they can expect from you.
Because you only have 150 characters to make an impression, your brand's bio should be chock-full of information about your company as well as keywords that will help people find you when they search for related terms. Even with so many details, keep simplicity as your first priority.
To make the most of your Instagram bio, try these strategies:
Communicate the personality of your brand.
Promote your most recent products or special offers.
Inform your target audience about what your company does.
Describe your brand's mission.
Educate your target audience on the values of your brand.
Use a CTA to drive traffic to your website (call-to-action)
Now that you know what kinds of Instagram bios you can make, let's put them to use.
#1. Dunkin'
"America runs on Dunkin'" is a well-known slogan.
Dunkin' Donuts impressed us with their simple and sweet Instagram bio, which is consistent with their branding: "IG runs on Dunkin' Donuts." Instagram is abbreviated as IG. They also included two emojis: a coffee and a donut, so everyone knows what they offer without having to read extra words. We like how this bio is short, clear, and filled with the personality of their brand.
Make your own: Consider your tagline.
How can you modify it to serve as your Instagram bio?
Make sure to include at least two emojis that convey what your company does.
#2. Headspace
We love Headspace's bio because it explains exactly what they do and what kind of content you can expect from them. While simple, it is still professional and helpful.
This bio entices users and leaves them wanting more content from their brand – after all, who doesn't want to be healthy and happy?
Make your own: Write two short, simple sentences that explain what your company does.
Make them as simple to read and understand as possible.
#3. Einstein Bros Bagels
The Instagram bio for Einstein Bros Bagels is also impressive. It's straightforward, but it's clear what they provide. We love how they included the fact that their bagels are freshly baked in their Instagram bio.
This bio also includes an excellent call-to-action (CTA) that invites readers to browse their menu and place an order online. The fact that a CTA encourages traffic makes it significant.
Make it simple for your customers to act if you want their business.
Make your own: Write a single sentence describing what you do. Then, in your bio, include a CTA and a link.
#4. Tasty Tie
Tasty Tie differs from the others on this list in two ways:
"We follow back," he writes (a bold move!).
Emojis are used to keep things organized and visually appealing.
The phrase "we follow back" is only effective if you have the ability to follow everyone back. It's a good thing because it shows that you're not here to worry about how many people follow you versus how many people follow you – you're here to make connections and build a community that isn't one-sided.
On the other hand, you might also attract a lot of "fake" followers who are merely after your follow because they don't actually belong in your community. The social media manager will need to carry on unfollowing people who unfollow you in this situation (which likely happens when someone just shows up for the follow).
The "we follow back" phrase is an effective way to pique a visitor's interest in following if you can handle these "fake" follows.
Make your own: Using the appropriate emojis, can your value-props be easily written out in a list format?
Take a moment to consider the few elements that distinguish your company, then move forward.
The simplest Instagram bio that still gets results is probably this one!
#5. Toms
The values of the best brands define them. An illustration of a company with a value-driven Instagram bio is Toms. Rather than explaining what they do or sell, they emphasize that one-third of their profits are donated, which distinguishes them from other clothing brands.
It's critical to let people know if your brand is philanthropic and generous. Toms isn't using their Instagram bio as a sales pitch, but rather as an invitation to join them in making a difference in the world and being a part of something meaningful.
Make your own: Take the time to describe yourself and what distinguishes you from other brands.
Then, reduce your content to 150 characters or less – don't worry about complete sentences. Add a link to encourage action in the absence of an explicit CTA.
It Takes Time To Create A Great Instagram Bio
You can't just put up any old bio if you want to build and develop an engaged Instagram following. Crafting an effective bio requires a lot of creativity and hard work – one that is compelling enough to attract new followers while conveying the brand and values you want to promote. With all of these factors to consider, creating the best bio for your company on social media can be a difficult task.
If you don't get it right the first time, just try again.