Plugins are basically a program that consist specific features for adding dazzle and extra content to design attractive website or homepage. Having a slideshow or a Slider on your website is common in these days. So in this post we are going to talk about the best slider plugins in this year . Many of these slider plugins are available for free and paid also , but some slider plugins are paid only, and these are totally worth the money you will spend.
We have put together the top bestest 10 slider plugins for WordPress users. So let us take a look at the list of Best WordPress Slider plugins one by one.
1.) Slider Factory
Slider factory provides multiple slider layouts in single dashboard panel. Create a slider by selecting layout, add slide image, configure setting, generate slider shortcode and embed slider shortcode on any page or post to start slide show.Very easy and simple plugin with multiple slider layouts and settings.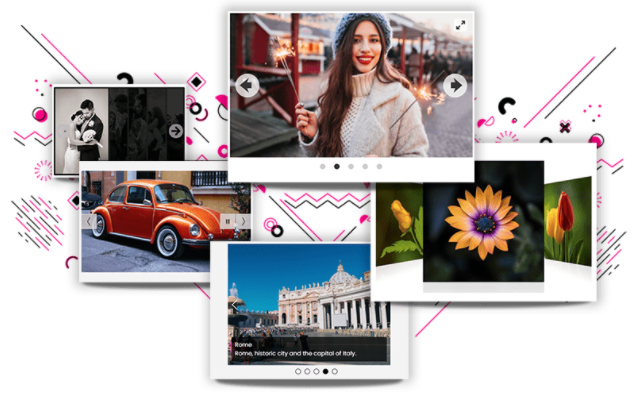 Slider Factory Free
Responsive Sliders
6 Different Design Layouts
Responsive Admin Dashboard
Bootstrap 5 User Interface
Multiple Image Slide Uploader
Drag and Drop Slide Sequencing/Positioning
Customizable Slider Width/Height
Auto Play Slide Show On/OFF Setting
Customizable Slide Title
Customizable Slide Description
Text Widget Support
SEO Friendly with Alt Tag
Slider Factory Pro
No Coding Required
Multiple Slider Layouts
Slide Show Speed Control
Full Screen Slide Show
Mouse Roll Over Slide Show
Slide Show jQuery Easing Effects
Slide Show On Mouse Wheel
Slider Navigations
Drag and Drop Slide Sequencing/Positioning
Customizable Settings
Text Widget Support
SEO Friendly with Alt Tag
Slider Cloning
Custom CSS and More
---
2.) Revolution Slider
The Slider Revolution editor was built to save hours or even days of work on every project.
The new interface comes with intuitive options categories. You'll know exactly where you can find what you need at all times, so you can implement your creative vision with just a few clicks.
The speed of production will make your clients marvel at the how fast you can deliver fully-polished, stunning visual work.
---
3.) Ultimate Responsive Image Slider
Ultimate responsive image slider is a responsive image photo slider plugin for WordPress blog users. You can add infinite image slides in a single slider using multiple image uploader. You can publish unlimited slider on your blog. The slider image gallery it creates provides a beautiful aura on your website.
Ultimate responsive slider has various settings like customizable height and width, auto play slides, slide thumbnails, navigation buttons and much more. You can configure each image slider gallery setting individually and accordingly to you. You can show slider within the Page or Post content.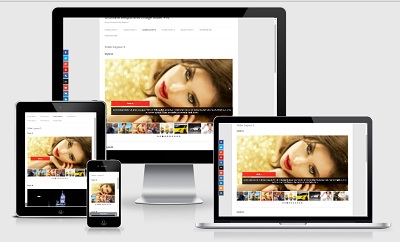 Free Plugin Features:
Fully Responsive Slider Plugin
It is fully adjustable with any screen size or device resolution.
Multiple Image Uploader
You can upload multiple images at the same time on your website.
Add Unlimited Image Slides Into Single Slider
Add unlimited number of images to a single slider for better visibility by taking lesser place.
Show Multiple Sliders Into Single Page / Post
You can put as many sliders on a single page or post as you want.
Image Slider Setting Dashboard
Neat and clean admin panel to configure your responsive image slider plugin.
Enable/Disable Slider Title
Show or hide your image slider title as per your requirement.
Enable/Disable Slide Description
Decide whether you want to show or hide description text on your slide and more features.
---
4.) Responsive Slider Gallery
We believe that you shouldn't have to hire a developer to create a slider. That's why we built the Responsive Slider Gallery WordPress Plugin, a drag & drop image slider plugin that's both easy and powerful. Responsive Slider Gallery Premium is an image and photo slideshow plugin with SEO capabilities. Using plugin you can create multidimensional slideshow galleries. Slider plugin has the overall setting to fully customize the sliders like set slider height and width in pixels and percentage, slide spacing and margin, navigation style and positions, slide thumbnail height, width, and keyboard navigation, fullscreen slideshow, slide transition effect, and autoplay.
---
5.) Meta Slider
Create a powerful, SEO-optimized slider, gallery, or carousel in minutes with the world's #1 image and photo plugin. With WordPress' most popular slider plugin, enhancing your blog or website couldn't be easier: simply select images from your WordPress Media Library, drag and drop them into place, and then set the slide captions, links and SEO fields all from one page.
MetaSlider's sliders, galleries, and carousels are Gutenberg compatible.
Features
Four responsive slideshow types with 20+ transition effects: Flex Slider 2, Nivo Slider, Responsive Slides, Coin Slider
Simple, easy-to-use slider and gallery building interface to build beautiful image and photo sliders and galleries that are fast and responsive
Access to free images and photos via Unsplash.com for sliders, galleries, and carousels
Create a responsive, SEO-optimized slideshow or gallery in seconds
Unrestricted support for image and photo sliders and galleries
Full width slider and gallery support
Drag and drop slider and gallery reordering
---
6.) Soliloquy
We believe that you shouldn't have to hire a developer to create a WordPress slider. That's why we built Soliloquy, a drag & drop slider plugin that's both EASY and POWERFUL.Soliloquy allows you to create beautiful responsive image and video sliders for your WordPress site in minutes, not hours!User experience is our #1 priority. That's why we put in extra effort to ensure that Soliloquy is the best responsive image slider for WordPress. This means that your slideshows will always look great on all devices (mobile, tablet, laptop, and desktop).
---
7.) Media Slider
An ultimate slideshow plugin is Media Slider WordPress Plugin, the plugin supports images, photos, and video slideshow. Media slider is fully responsive, retina ready, touch slideshow ready WordPress plugin. Plugin setting and configuration panel is user-friendly, intuitive and easy to ease. Media slider plugins features are responsive, touch swipe, loop slideshow, autoplay, pause on hover, image, and text thumbnails, navigation controls, javascript breakpoints, animation on slide caption and description, full-width slider, carouselslider, slide image lightbox support and preview, slide and fade effect, fullscreen slideshow, auto height, video slideshow handling, mixed content like image, text, and video slides, link on slide and read more text, internal and external linking on slides, vertical and horizontal slideshow, thumbnail positioning setting top and bottom and many more.
---
8. Wow Slider
WOW slider's selling point is that it's a slider designed for non-coders. With a drag and drop interface, this fully responsive slider is really intuitive and has a good variety of transitions, and image effects. While nowhere near as fast or well-coded as some of the premium ones listed above, it does the job and won't kill your page load time.
---
9.) Slider Responsive Slideshow
Slider Responsive Slideshow WordPress plugin is the best solution for those who want to demonstrate images and photos in a superb way using slideshow. Slider Responsive Slideshow WordPress plugin is a responsive slider plugin with touch swipe and you can show single or multiple slides per page. The slider plugin is based on owl carousel JS and CSS library and all core features are fully responsive, touch and drag support, fully customizable, hash navigation, auto width, RTL supported, lazy loading effect, auto height, animation, video slideshow, and mouse wheel controls are ready to work.
---
10.) Nivo Slider
Nivo Slider is considered as a most popular jQuery slider plugin in the world. It is beautiful and very easy to use, more over, it is full free! Nivo Slider includes 16 Beautiful Transition Effects that makes displaying your gallery of images a beautiful experience as well as designed to be as simple to setup and use.
---