Would you consider yourself a photographer who uses WordPress? Would you be interested in finding out what some of the best WordPress plugins for photographers are? We will share with you some of the best WordPress plugins for photographers in this article.
1. Envira Gallery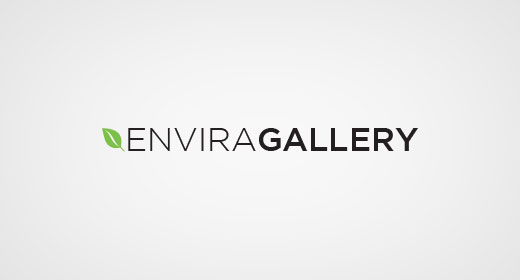 There is no better responsive WordPress gallery plugin than Envira. With it, you can create mobile-friendly and completely responsive image galleries that look great on all devices and screens. By using Envira Gallery, your image galleries will load faster, making browsing them more enjoyable and convenient for your users.
Aside from being the most search engine-friendly gallery plugin, Envira Gallery is also the easiest to install. The plugin makes uploading metadata for pictures and galleries. It also works well with other SEO plugins.
2. W3 Total Cache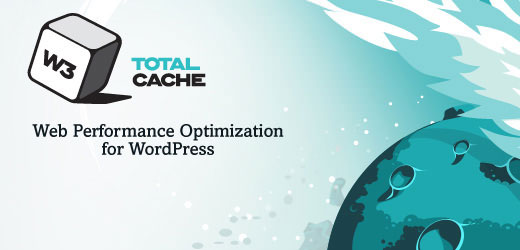 Every website must have a fast loading speed. This is even more important for photography websites due to the fact that images are usually the most time-consuming element.
W3 Total Cache can help you significantly improve the speed at which your pages load. If you use W3 Total Cache and MaxCDN together, your page speed will improve dramatically.
3. Soliloquy
Sliders can be helpful in displaying the best of your work through an attractive slideshow. The Soliloquy WordPress slider plugin is one of the best. This tool allows you to build fully responsive slideshows easily and quickly. Your website can be enriched with them by adding them to any page, post, or even your home page
Soliloquy is highly optimized for speed, so this will improve the load time of your pages. With Visual Effects, customizability, and SEO-friendly slides, it's easy to create presentations that wow your audience.
4. Imsanity
Images transferred from your camera and mobile devices usually have high resolution and can range in size from 3MB to 24MB or more per image. The Imsanity plugin enables you to set reasonable image sizes for the images you upload to WordPress. As a result, your website becomes faster with a better user experience, and you save bandwidth.
This plugin is good for blogs with low-resolution images. The plugin is not recommended for high-resolution images.
5. Jotform
What does integrating a contact form to your website which enables your customers to get in touch with you sound like? Jotform WordPress Forms enables you to create online contact forms, event registration forms, application forms, request forms, surveys, and many more using ready-made templates. You can customize your form using their powerful drag-and-drop builder and securely embed them into your website with only a few clicks. Jotform lets you get creative with its countless advanced form fields, widgets, and integrations to meet your exact needs. 
6. All-in-One SEO
The All in One SEO solution (AIO SEO) optimizes any WordPress website to achieve high search engine rankings. This plugin continues to appear on many lists of must-have plugins for WordPress.
With WordPress SEO, photographers can optimize their pages, and use open graph metadata. The Open Graph protocol is used by many social networks, including Facebook, to display your pages properly when they are shared.
Eventually, social media will bring you more traffic from your users sharing photos directly from your pages. We have a detailed tutorial to help you set up and install the AIO SEO plugin.
7. Click to Tweet
Tweets containing images and Twitter cards are more likely to be read and retweeted. The Click to Tweet widget lets you add a tweet button anywhere on your page or post. You can include a click-to-tweet button with your photographs or descriptions, and your posts will be shared with just a single click.
8. Simply Instagram
You can connect your WordPress website to your Instagram profile using Simply Instagram. In addition to sharing selective photos, adding recent uploads, and showing popular Instagram photos are all available.
WordPress plugin uses easy-to-use shortcodes that you can place in posts, pages, or sidebar widgets.
9. WPForms
It is impossible for a website to be complete without a contact form. The easiest and most beginner-friendly WordPress contact form plugin is WPForms. You can create different types of online forms with the form builder, including contact forms, order forms, email subscription forms, and payment forms, with just a few clicks.
Many people use it across all of their websites. A free version of WPForms Lite is available for users who need a simple solution.
You can get more advanced features by calling the Pro version. 
10. OptinMonster
Those who find your website via search engines and other sources aren't likely to return to it again. For this reason, you must make sure users can stay in touch with you. The most cost-effective and useful method of doing this is to build your email list.
You can convert visitors into customers and subscribers using OptInMonster.
11. Post Thumbnail Editor
It is common for WordPress themes to have complicated post-thumbnail settings, resulting in featured images as well as other images being cropped from the center.
By doing this, the important part of the image, usually located in the middle, is removed. Using the Post Thumbnail Editor, you can customize your post thumbnails in whatever way you want. When you upload the original image, you can crop it, save the cropped image and use it as the thumbnail.
Here are the best WordPress plugins for photographers, which we hope helped you find. We have WordPress video tutorials on our YouTube channel, so please subscribe if you liked this article. Our Twitter and Facebook accounts can also be found there.