Flickr is an image hosting service provider. You can host your image as albums and provides Free and Pro plans for the users. Pro users allow unlimited storage, ad-free browsing and dashboard to view advanced stats of account but the Free users have limited storage. Free users have limited 1TB storage to store their photos and videos it's like up to 1000 photos or videos.
If you are using an app then you required an API key to fetch your photos from your Flickr account. In that tutorial, we are explaining how to get your own account Flickr API Key.
Follow these easy steps:
1. Log In to Flickr account first, click on the given link to open login form: https://identity.flickr.com/login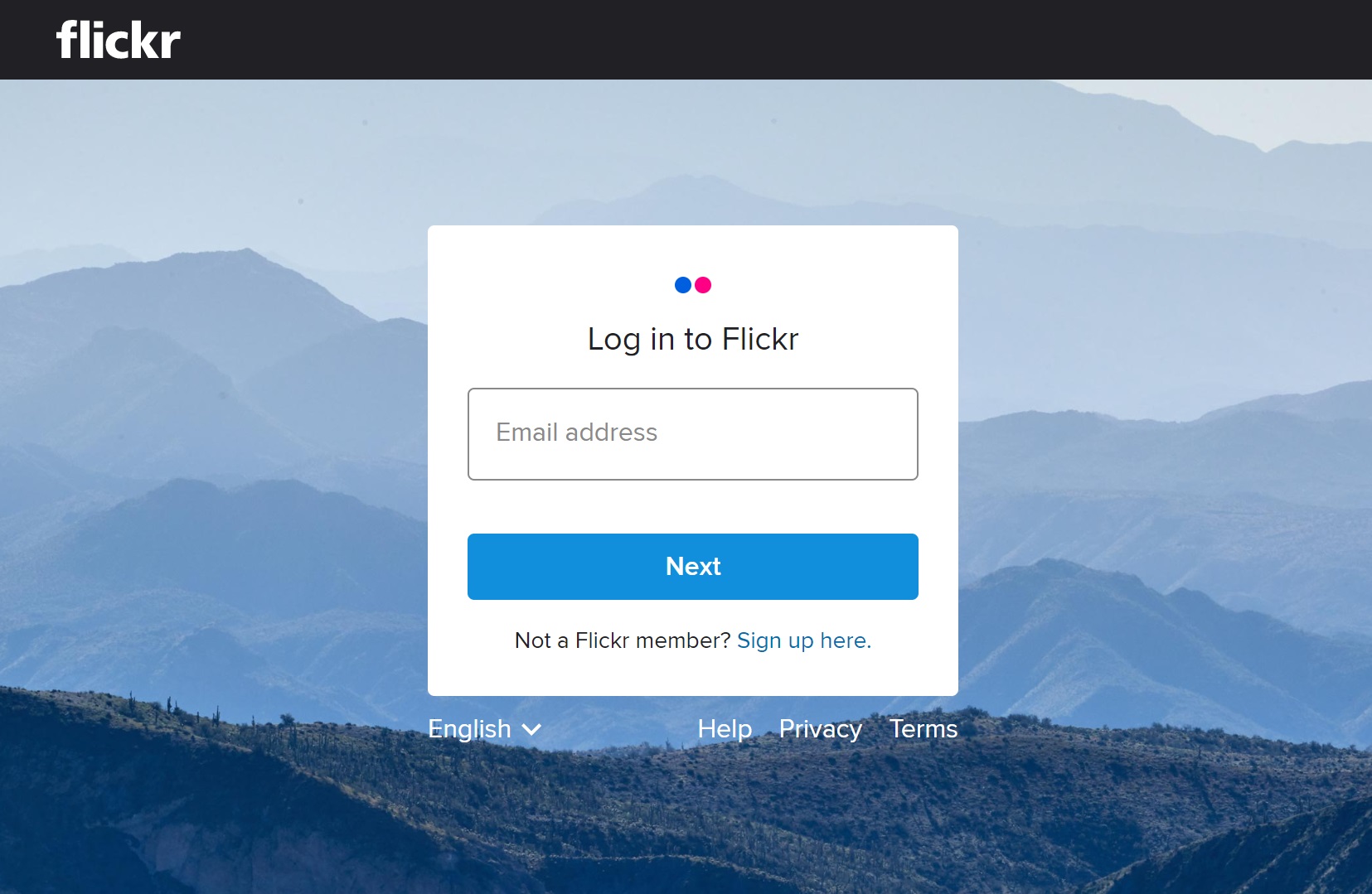 2. After login, you will be redirected to your Flickr account. Click on the given link to apply for a new API key: https://www.flickr.com/services/api/misc.api_keys.html
3. You will be redirected to a new page for a selection of type API key required. Flickr provides two types of API keys for any app. Select the "Non-Commercial" type and click on the highlighted blue button.
A) Non-Commercial
B) Commercial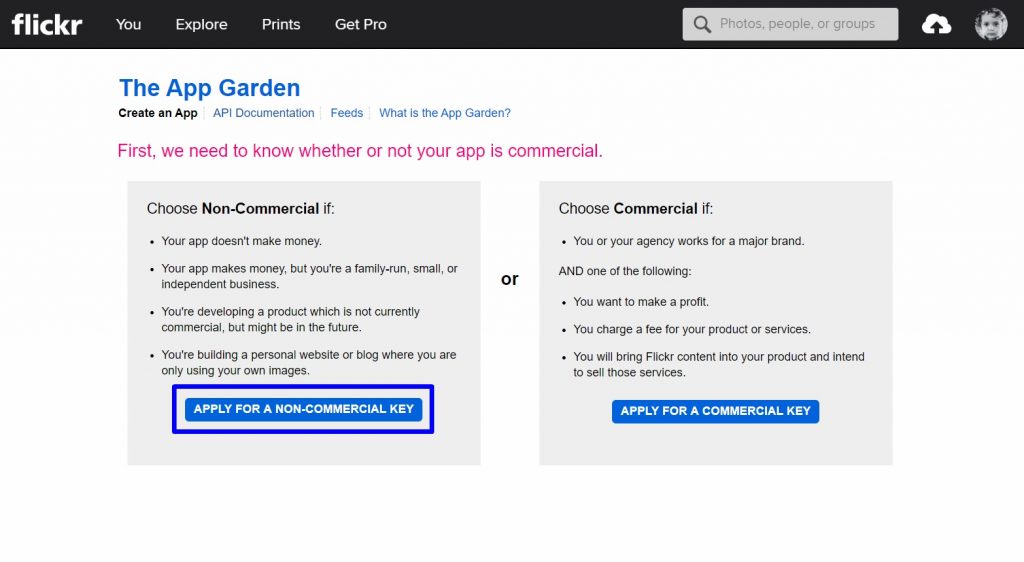 4. A Form will be open in a new window and will ask to submit details about the app. Fill the following details and hit the submit button generate the API key.
A) App Name – Flickr Album Gallery
B) App Description – That is a WordPress plugin app to fetch public Flickr Albums on WordPress CMS based website using the API key and Album ID.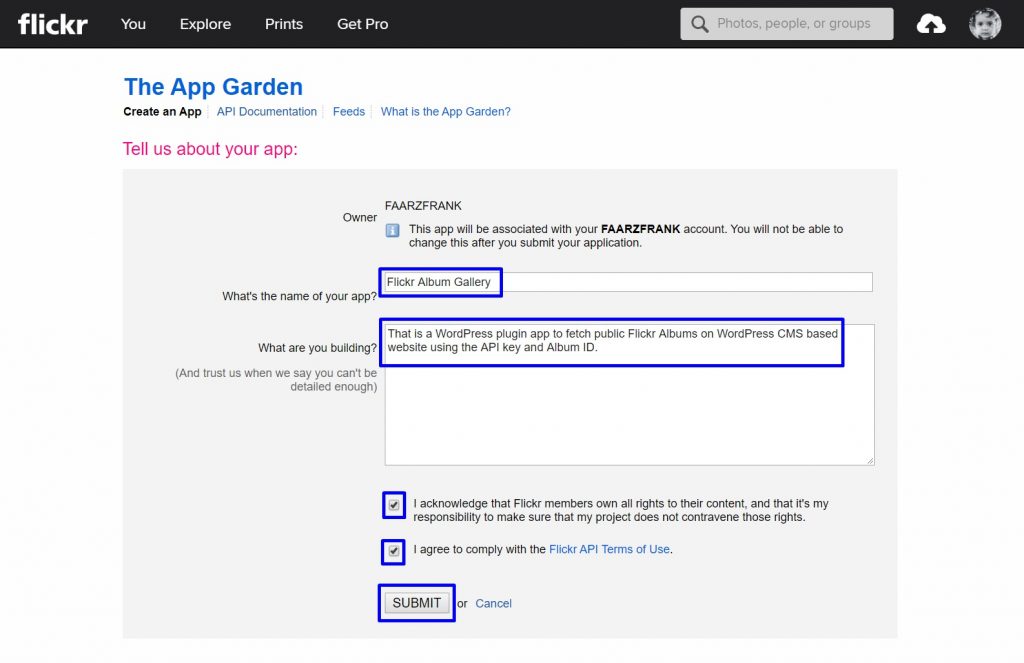 5. After submitting the details your Flickr API key will be generated on a new page. Note down or copy your API key for your plugin or app.
Thanks for following our tutorial about "How to get Flickr API Key", your comment and feedback appreciated for new suggestions.
Cheers!!!