With New Year, It's time to transform the website and give fresh look to make it more reliable to your visitors. A modern website can be easily read by users as well as understood by devices in a consistent manner. Hundreds of experienced theme authors provide WordPress.org with their unique and modern designed templates. One of the most attractive aspects of the themes is that all of them can be used to build unlimited websites with technical support.
We have searched for some very elegant free WordPress themes for you:
Bricksy
Blocksy is a free theme for WordPress that uses blocks to display content. Design elements have been combined with a modern layout and simple features to make it easy to use. This template comes with ready-to-use block patterns, making creating pages from scratch as simple as dragging and dropping.
In addition to taking advantage of the Full Site Editing features, the theme was built to meet user needs. This program provides many customizable block patterns that enable you to create professionally designed layouts within a matter of seconds.
Hoot Porto
This fast and spacious responsive theme is perfect for writers, bloggers, small business websites, and many types of websites. It is also SEO-friendly and supports many different types of websites. With its minimalistic design and clean white color scheme, this theme is fast-loading and lightweight. It features a clean user interface and a multipurpose design for a spacious website.
Hoop
Building a WordPress blog website using the Hoop theme is both simple and light. An elegant, modern, and minimalist design distinguishes it. In addition to being mobile-friendly, it has been designed to be accessible. The theme WordPress Customizer also allows you to customize the layout, colors, and fonts.
Manufacturing Industry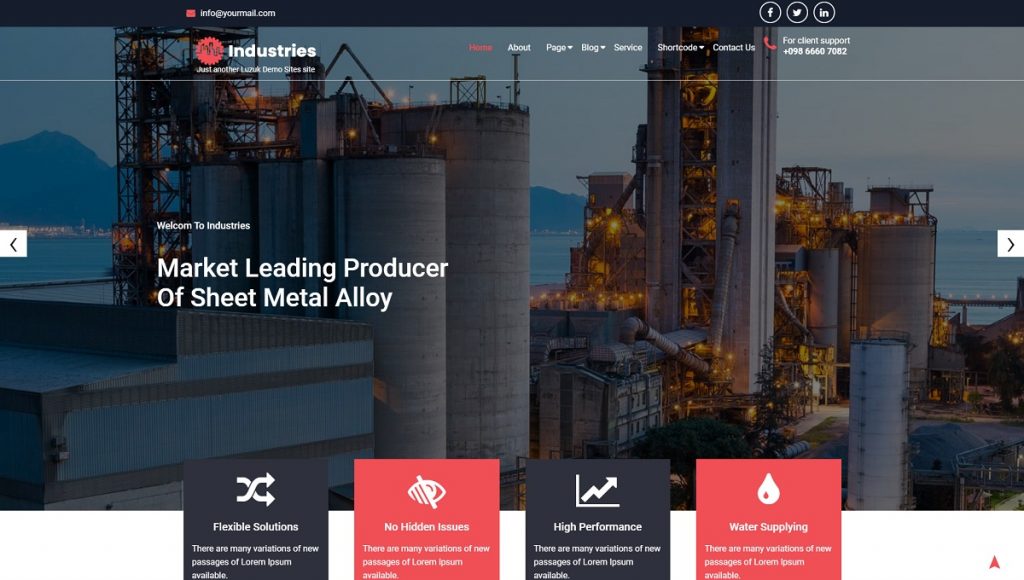 Chemical, heavy machinery, and manufacturing industries are some of the industries where the Manufacturing Industry is applicable. It is a powerful theme with a modern responsive layout. User-friendly design, retina-ready, and a clean design make this theme multipurpose. With its minimalist design, the focus is entirely on the content published. The layout will always be beautiful, ensuring you never fail to impress your target audience.
Blogmax
A fully functional blogging site requires a multi-purpose WordPress theme such as Blogmax. Whatever your niche or business type, the theme works for all kinds of sites, from personal blogs to fashion and lifestyle blogs and photography blogs. Moreover, the theme is completely responsive, which means your content will look great no matter how big or small the screen of the device is.
The effort has been made to create beautiful layouts with practical features, so the content isn't compromised while the look is modern. Bloggers will delight in the clean, readable, streamlined, and responsive design provided by Blogmax.
EducateUp
Multipurpose education theme with an organized layout, EducateUp is highly customizable. Schools, universities, training facilities, and research facilities can all take advantage of this theme. Any device, including desktops, tablets, and mobile phones, can run the theme effectively. LearnPress LMS is supported by the theme, which lets you build courses, lessons, and quizzes.
Our team wishes you good luck finding a theme for your WordPress website. If some of the authors want to add the theme to our article please comment down below with the download and demo link.
Cheers!