Due to the prevalence of remote work, many businesses need a way to communicate with their teams and clients via video.
There are a lot of great video chat solutions available in the market, but how would you pick the right one for your company?
Here we look at the top video conferencing software for small businesses and highlight their best features so that you can select the most appropriate one for your company.
What is the best video chat software for you?
There are many apps for video chat and video callings, such as FaceTime, Google Duo, WhatsApp, Viber, and Facebook Messenger.
To support your business, you may need to use more professional tools and functionality as opposed to merely communicating with friends and family.
A video chat program will have the following features to enhance business communication:
Real-time video conferencing for team meetings
File-sharing tools, screen-sharing tools, and collaboration tools
Meetings can be reviewed by reviewing the screen recordings
Improve team accessibility with transcription services
Easy integrations for making calls right from your software
A live video meeting with a group or an individual
Let's take a look at the best video chat software you can use with your WordPress business website.
1. RingCentral
One of RingCentral's best video conferencing solutions for small businesses (called Glip) is called RingCentral. Their video chat software is among the most feature-rich on the market.
Among the features you'll find are scheduling video calls, screen sharing, annotations, and live chat.
This video software integrates with multiple tools you already use in your organization, such as Slack, Microsoft 365, Google Workspace (G Suite), and more.
From these third-party platforms, you can participate in video conferences directly.
If you already use the RingCentral platform to run your business phone system, you can incorporate this tool into your business communications workflows.
It can be used on any modern web browser and requires minimal setup. Your time will be better spent on video conferencing and meetings and less time on technical tasks.
Pricing: A single call on Glip by RingCentral supports up to 200 users for free. Calls can last up to 24 hours. Pricing plans with more advanced features are available upon request.
2. Zoom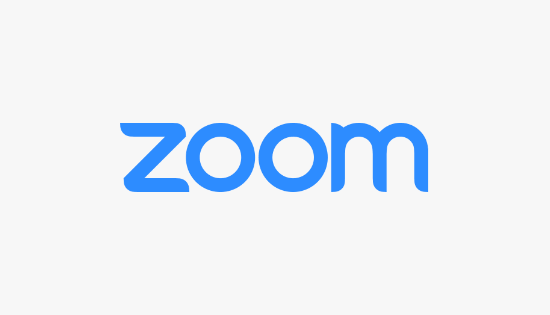 The world's most popular video chat app is Zoom. Since the pandemic began, the growth of this tool has been incredible.
You can host a Zoom meeting with instant messaging in just a few clicks.
In addition, it's cross-platform compatible. Whether you're using Android, Windows, Apple, or Linux, you can host video chats across desktop, tablet, and mobile devices.
They help teams collaborate by facilitating video meetings quickly and easily. You can also search transcripts, share screenshots, and take notes collaboratively.
Additional unique features include live polling, whiteboarding, annotating videos, and more.
Note: We use Zoom for internal team meetings and video calls, in which all of your team members can participate both visually and audio-only. The team leads have Pro plans, which allow meetings to last longer than 40 minutes.
Pricing: There is a free version of Zoom that is limited to 100 participants for 40 minutes. A paid plan starts at $149.90 per year, supports a maximum of 1,000 members, and offers a variety of collaboration tools.
3. GoToMeeting
For small businesses on the go, GoToMeeting is a popular video conference app. Video conferencing, screen sharing, and video chat are all included.
The user-friendly Android and iOS mobile apps are a standout feature. Both of these apps allow you to start and create virtual meetings on the go.
No matter how your team connects to the call, the video quality is very good.
Aside from mobile features, clients in medical settings can take advantage of transcription and meeting recording. The platform is also HIPAA-compliant.
You can also run live webinars with GoToWebinar, and use GoToConnect for your business phone.
Pricing: The first 150 attendees of a meeting can join GoToMeeting for $12 per month. As your user base grows, your plan will scale accordingly.
Plans with higher levels enable you to have 250 participants and offer you more features. The Enterprise plan is for companies with more than 3,000 employees.
4. Nextiva
Nextiva is one of the best providers of business phone systems on the market. Recently, they added video conference software to their list of services.
A desktop and mobile app is available, as well as a cloud-based platform. It does not glitch or lag during important meetings because the audio and video quality is so high.
Video chat software like this doesn't have the greatest feature set, but it does offer useful functionality like screen sharing, file sharing, live streaming, and webinars.
If Nextiva is already your business VoIP phone, then it is easy to incorporate video conferencing and screen sharing into your business communications.
Pricing: A Nextiva video conference costs $25.95 per month for 250 participants. The monthly fee for unlimited participants is $35.95.
5. Microsoft Teams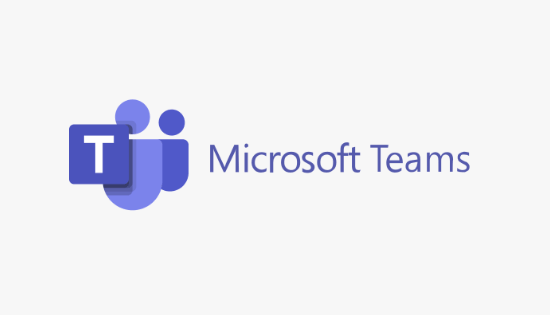 For businesses running on the Microsoft 365 ecosystem, Microsoft Teams is a popular video chat solution.
The application makes it easy to host virtual face-to-face video meetings.
This software is well suited for large businesses since it allows you to set up video meetings for up to 10,000 people and host public webinars.
You can use this tool to enhance your video meetings with live group chat, screen sharing, call recording, and live to caption.
Using a mobile, desktop, or Bluetooth headset, you can join any conference call.
Pricing: Microsoft Teams begins at $5 per user per month, which includes support for up to 300 participants in a meeting.
6. Google Meet / G Suite Apps
In 2015, Google introduced a video chat application called Meet that was integrated with its Workplace program (formerly G Suite).
If you're a regular Google user, this will integrate seamlessly with your other Google tools, including Google Calendar, Chrome, Google Forms, and Gmail.
Google Hangouts' enhancements are specifically for small businesses. It aims to make it easier for you to communicate with clients and customers.
Because it's fully web-based, there's no need to install third-party software. This includes a dial-in phone number, so team members can participate via voice call if necessary.
Pricing: Google Meet is completely free. A subscription to Google Workforce Essentials, which is $6 per user per month, is also available.
7. Ooma Meetings
Ooma provides video conferencing solutions for both individuals and teams, including high-quality one-to-one video calling.
Standard features include live HD video chat, muting the host, and a link for instant virtual meetings.
This tool has the unique feature that two or more people can share their screens simultaneously. Collaboration and information sharing is facilitated this way.
Users can connect on mobile, desktop, and within their browsers on a video call with up to 25 others.
In addition, you can manage your video meetings across your entire company with a built-in virtual meeting manager.
Pricing: Ooma Meetings is included with the $24.95/month Ooma Office Pro plan.
8. Skype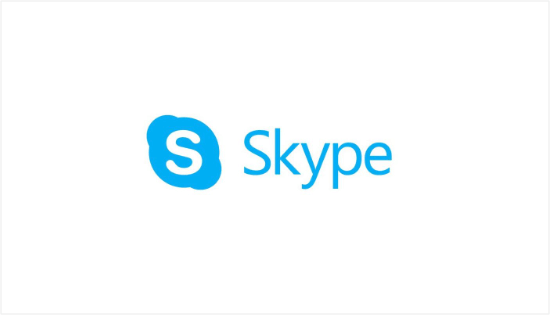 Skype is one of the most widely used video chat programs today. You can use it across nearly all modern operating systems and browsers, and it's completely free.
Free users can make video calls with 50 other users. You can share screens, blur background images, subtitle videos, use the basic chat feature, and more.
In general, this tool does not offer as many features as other programs on this list. But it's a great free option for simple video chatting.
Pricing: A Skype forever plan is free, while a business plan starts at $5/month.
What is the Best Video Chat Software (Expert Pick)?
You can use any of the popular video chat software mentioned above for video chatting with your team members and clients. You still need to choose the right tool for the job.
RingCentral (Grip) is a great video chat software that can manage all of your digital and business communication needs.
The Zoom video chat service is an excellent choice if you want a simple to use, scalable option.
Additionally, GoToMeeting and Microsoft Teams are both great options for video conferencing across multiple platforms and devices.
In this article, we hope to have helped you decide which video chat software is right for your company. Also, check out our list of the best live chat software and best push notification software for WordPress.
To view more WordPress video tutorials, please subscribe to our YouTube channel. We are also on Twitter and Facebook.